Made it home in one piece from Fernie.
I can tell you I was very happy to have my transceiver sending a signal as I trekked down from the top o' the Knot Chutes. The snow was quite deep and I recognized that a "boot packing" descent through thigh deep snow is one sure way to test the stability of a snowpack on a steep slope ;-)
Fernie offers much for skiers and 'boarders of
all
ability levels and inclinations. Great "bunny hill" and "green-circle" facilities; "blue-square" cruisers and relative steeps; "black diamond" bumps, steeps, trees; and "double-black diamond" or "extreme terrain" that'll truly test your abilities.
NOTES
:
the "colours-shapes" outlined above indicate the relative difficulty -- of the runs at that area. Fernie truly offers "something for everyone. A word of caution to those heading to the "double-black/extreme" end of the scale. Know that they mean it ;-)


it was snowing heavily when we left Fernie at noon today. Those (many) I saw sporting I LOVE BIG DUMPS stickers will be happy

Stopped in
Sparwood, BC
to take some pictures of
the World's Biggest Truck
-- there may now be ones larger, but this one has twelve-foot tires. It's suspension shocks looked like those ones you see in domes and sports stadiums as part of the structure -- massive.
An impressive "ride" to be sure.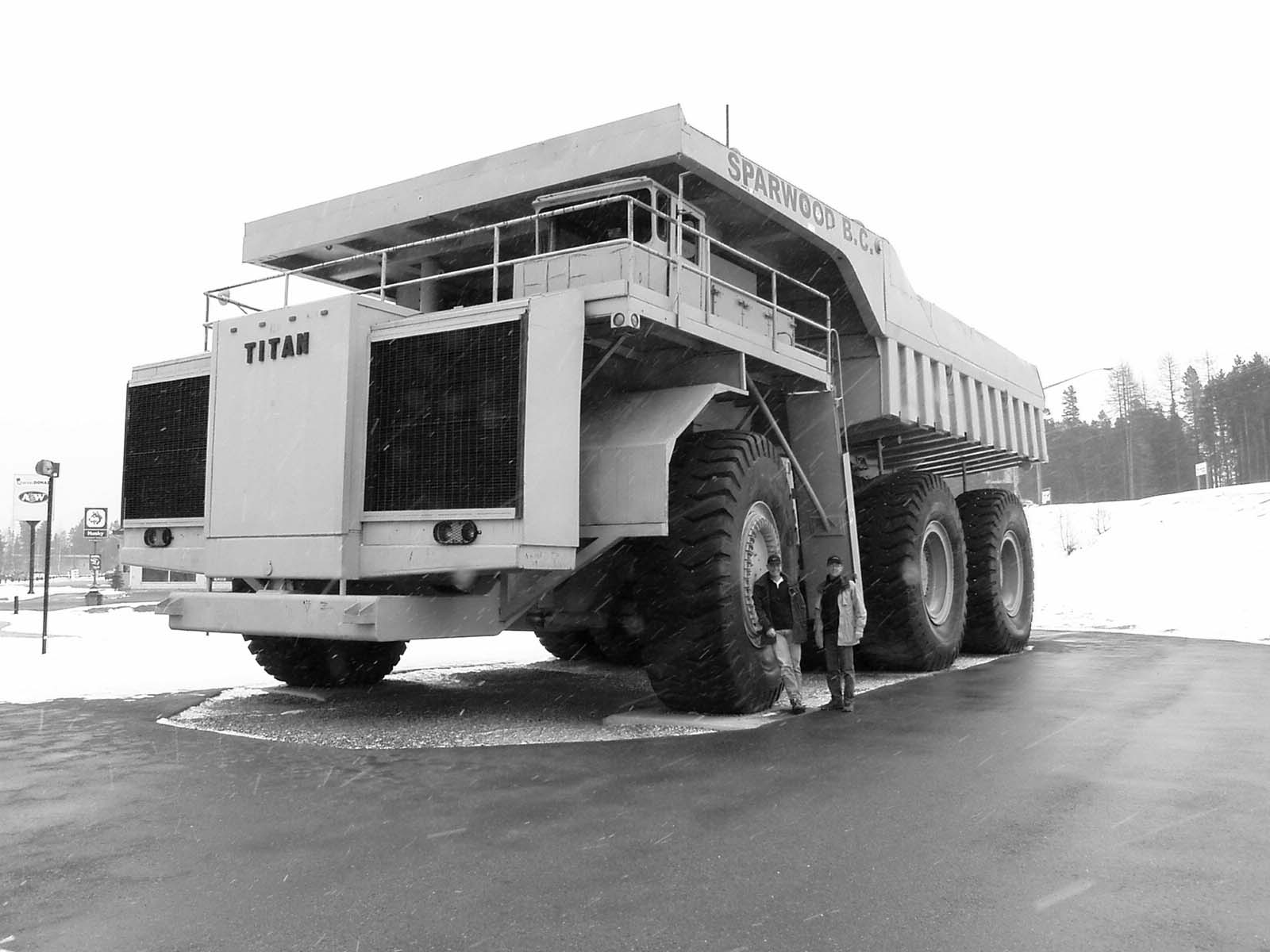 As we were leaving, we watched one happy tourist get half-way up the front-left tire before he fell to the ground. He lay where he landed -- the concrete "pad" you can see under the tire -- for a while, but eventually got up and "walked it off."