Friday, February 13, 2004
Here's a picture I took today while waiting in Victoria for work colleagues in Calgary to join a web conference.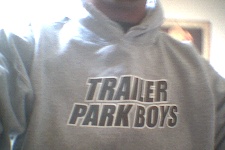 Thursday, February 12, 2004
A post from a 'net kiosk at Pearson International Airport. Here on a (6hr!) layover on my way home from Philadelphia. Connections to Vancouver Island can prove challenging.

Have to compliment Air Canada staff for the level of service and professionalism on today' flight from Philly to TO. I have to admit that good ol' AC is one of my least favourite airlines, but I was pleasantly surprised today--well done!

Monday, February 09, 2004
Greetings from Philadelphia, PA.
Here ahead of a couple of training sessions in the next couple of days. Travelled via Toronto today. Had the good fortune to run into my friend Blair who works at Pearson for Canada Customs. It was good to see Blair--always nice to see a friendly face, especially when travelling:
through Pearson
via Air Canada