Here's a pic sent to me by my buddy Dan ahead of Monday night's game in San Jose, which the Flames took 3 - 0.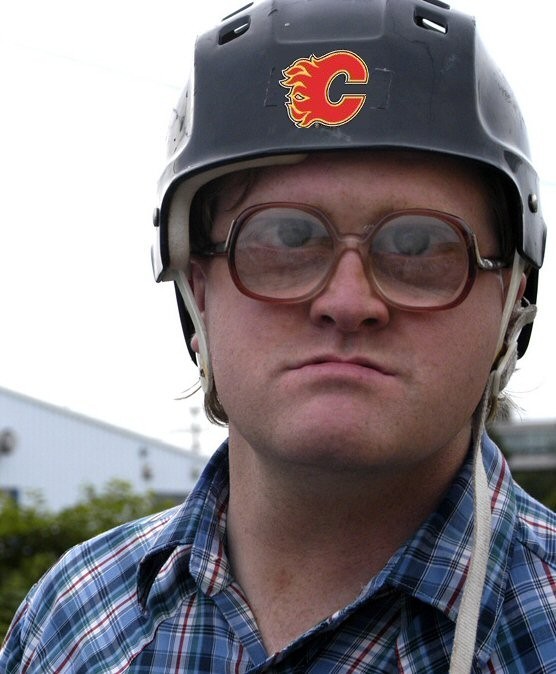 As I write this, the Sharks have just scored to break Kipper's shut out.
Bubs
and myself are hoping that the Flames can get the "home ice monkey" off their backs and win one @ home.
It's 2-1 Flames after 40 minutes -- twenty minutes to the Cup final and another "Gong Show" on 17th Ave in Calgary -- GO FLAMES GO!